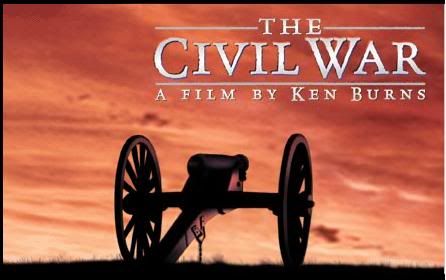 Last night PBS began running their critically acclaimed Ken Burn's series, The Civil War. It will run until April 7th every evening this week from 8:00 until 10:00.
If you didn't get to see the first episode in the series, don't fret, it's being rebroadcast at 4:00am, right after the rebroadcast of tonight's episode. If you're like me, I always have too many things recording during that magic 8:00 – 11:00pm prime viewing time. So, early morning taping is necessary in this household.
My son is a total history buff and this series was a must view for us. We also enjoyed the Units of Study and Activities that PBS has put together for these wonderful episodes.
Check your local listings and enjoy!