Submitted by Kendra Bond Niehaus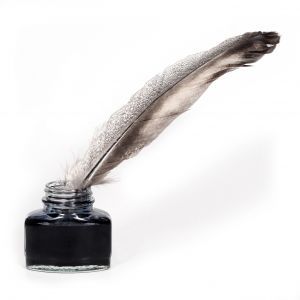 "Write for Voice. If you think you have a story to tell, you probably do!"

Meet Jenny Meyer of Prince William County, editor of VaHomeschoolers Voice and much-appreciated volunteer. Jenny has been managing editor of Voice since the September/October 2012 issue, and kudos have been rolling in ever since.
"Jenny is such a good writer, with a real feel for the tone VaHomeschoolers is looking for," reports former Voice editor Jeanne Faulconer. "When I read her homeschooling pieces, I know she has been thinking about her reader–what does the reader need to know about this; what would be helpful? She always manages to give the information needed and in a way that is warm and inspiring.
"This carries over to her editing. Jenny understands when an article needs to be fleshed out or parts rewritten for clarity. All this is matched only by her copy editing. She knows her 'there, they're, and their' and will banter with me about Oxford (serial) commas or semicolons. This means Voice is not only helpful to homeschoolers, but it's also professional and represents homeschooling well."
Jenny has good reasons for volunteering to work as Voice editor. "I've been working for Voice for quite a while – first as a writer, then as an editor. Right now I'm doing a one-year stint as managing editor. That means overseeing a lot of different things, working with writers, photographers, editors, the Board, the design team, and the printers. We all work together to make sure something interesting shows up in members' mailboxes every other month," she explains.
Inspired by our 2012 conference, especially Jeanne's memorable plea for more volunteers, Jenny stepped up to take on the job of editor, a position we'd been hoping she'd accept.  "How could I resist? She's a devastating motivational speaker,'' Jenny recalls, "I happen to have a skill set that is useful to the organization at this particular moment in history — a critical moment."
VaHomeschoolers President Parrish Mort sends her praises, "Jenny is such a pleasure to work with.  She is a tremendously talented editor.  Her editing skills and mastery of language are incredible gifts both in her writing for Voice and in her role as managing editor. Plus she never seems to get flustered by anything, whether it be too much or too little copy or a printer problem; she just calmly deals with whatever situation presents itself."
Board member and Voice Graphic Designer Theresa Munt has enjoyed working closely with Jenny on the last three issues of Voice. "Some people might have blanched at the thought of following in Jeanne Faulconer's editorial footsteps, but Jenny was brave and dared to do it. I think she has done a stellar job as steward of Voice.
"Jenny's writing speaks to me," Theresa continues. "I find her editor's notes to be thoughtful and nuanced, and I appreciate how she talks about global topics that are currently in the public awareness, then zeroes in on the related immediate, intimate things that affect our daily lives as homeschoolers–wonderful things we should all be grateful for, such as being free to take an organic approach to life and learning, and being free to blur the lines."
Jenny has shown a real gift for encouraging those just starting to write. "It's nice to take that rusty old skill set out once in a while and make sure it's still in operable condition. I also really enjoy helping homeschool writers share their stories in print – especially the ones who aren't already confident writers." Always looking for new writers, Jenny encourages all members to submit their own work, however small. "Every little bit helps – even just taking a few minutes to type up a contribution to the Family Learning Ideas column, for instance. You won't be hounded to give more. Well, you might be asked, but nobody will blame you if you say 'no.'"
Board member Ann Clay relates to this. "I've always wanted to be a good writer, yet I often feel inadequate in my skills. Knowing that Jenny's going to help me hone my work gives me confidence to try to write more often."
Reflecting on volunteering in general, Jenny says, "I've realized that volunteering is not a one-size-fits-all deal. There are lots of opportunities to contribute within the constraints of a demanding homeschooling lifestyle.
"I think homeschooling has a major role to play in the future of education, and I'm deeply grateful that it's been available as an option for my family. VaHomeschoolers has been critical to making that option available to us in Virginia — and it's going to continue to be critical going forward. We're living in a world where homeschoolers aren't just a fringe group of oddballs that mainstream people can afford to ignore."
Jenny would like to thank all the other members of the Voice staff for their hard work and for sharing their amazing talents.
If you'd like to see Jenny's work firsthand, just join VaHomeschoolers! A subscription to VaHomeschoolers Voice is one of the best membership perks we offer!  http://vahomeschoolers.org/join/
Have an eye for editing too? Voice is always looking for assistant editors. If you have other skills to share, just email Ann Clay, our Volunteer Coordinator, at volunteers@vahomeschoolers.org