Submission by Adrienne Rivetti Jense
When your oldest child is only in preschool or kindergarten, navigating the social waters of the homeschooling community can be rather intimidating. Never mind the fact that you don't have any "real" experience with this homeschooling thing, but can you really, legitimately even call yourself a "homeschooler" yet? Not only will some parents of older children actually shoo you away until your kids are "official", but calling yourself a homeschooler  might conjure up images of a 3-year-old slaving over workbooks all day. And so we follow it up with the ever-popular caveat: "She was begging me, otherwise I wouldn't do it. Of course I would never push her if she didn't want to do it." (Step one toward becoming a real homeschooler: release yourself from the need to explain yourself to people.)
For those of us who make the decision to homeschool long before our children come of age, it's a strange limbo to be in for a few years. For me, I was so enthusiastic about the whole idea of homeschooling that I just couldn't wait to get started. I devoured books on homeschooling, I frequented homeschooling blogs, I joined the list serves. I preschooled the heck out of my house—file folder games, fishy magnets, pom pom patterns, you name it.
You can imagine my excitement when last year I finally had a rising kindergartner (I know, I know, some people consider kindergarten optional, but can I just have this, please!). I was official. Unfortunately, I have since realized that I could have been enjoying the conference even sooner!  Have you seen Marjorie Cole's session, "Homeschooling Preschool"? That's a pretty blatant invitation to the prematurely homeschool obsessed parents out there. Why, oh why did I not attend a conference sooner? Anyway, when I walked into the conference center last year, I felt like I had arrived—I mean, really arrived.
The conference did not disappoint.
As a newbie with severely limited prior experience with homeschoolers, I loved the Friday night talent show. My very limited perspective makes it hard to know what kind of long-term outcomes to expect from educating my kids at home. But seeing those talented, self-assured teenagers perform for us really boosted my confidence in my choice. If that's what my kids can become, sign me up!
Of course, the meat of the conference is the breakout sessions. As I mentioned before, I have read a lot of homeschooling literature, and I have stalked a lot of web forums and listservs.  Those tools are so incredibly valuable and informative, but none of them can match the motivation and reassurance that comes from listening, in person, to homeschool veterans distill their hard earned wisdom. Jeanne Faulconer taught me how to balance my kids' learning styles with my teaching style (and how to be realistic about it!). Parrish Mort taught me how to have fun in my homeschool. Ann Clay taught me how to remember myself and build my resume while homeschooling.
Now, if I'm going to do justice to the value of the VaHomeschoolers conference, I can't forget that Used Curriculum Sale. Holy schmoly, I scored some smokin' hot deals there. And since I was very obviously pregnant, one of the polite teenage volunteers even hauled my loot (a couple boxes) out to my car. Did I mention how impressed I am with those homeschooled teenagers?
(Speaking of how pregnant I was last year, I am so happy that I get to bring my little nursling along with me to the conference. VaHomeschoolers means it when they say they're "all-inclusive". Babies are welcome here, too! No excuses for me not to get my fill of inspiration and camaraderie. )
The best part of the conference, though, was just the energy.  It's the result of wisdom, experience, hope-filled naiveté, enthusiasm for a new journey or a new school year,  laughter,  internet friends meeting face to face, the thrill of a killer bargain, and the new confidence that comes from someone making themselves perform or present even when they're  terrified of it.
Who wouldn't be inspired by that?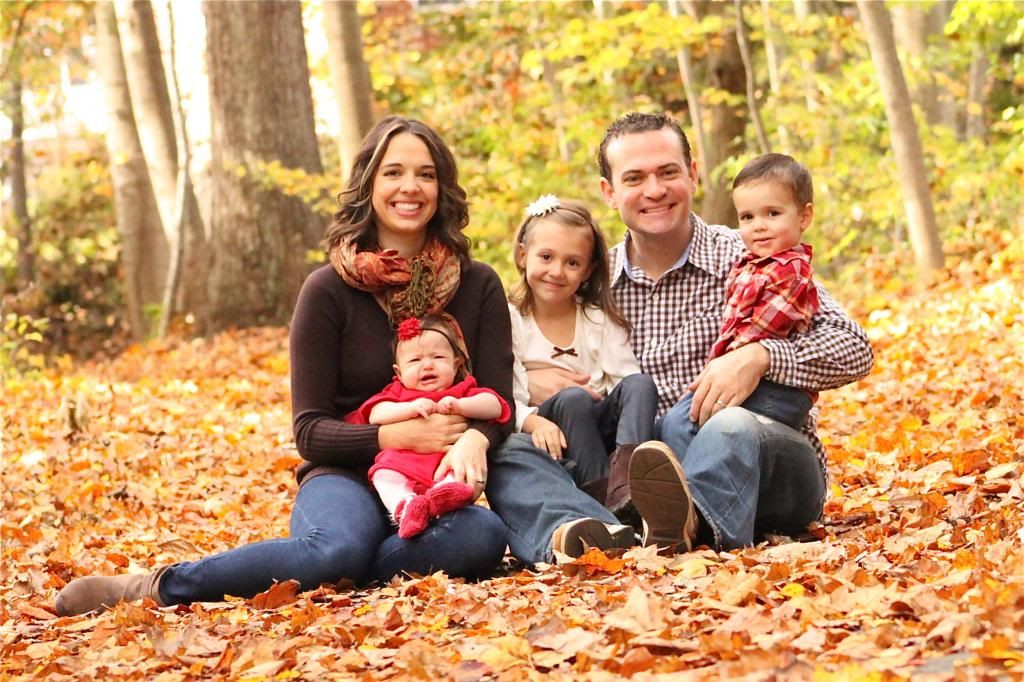 Adrienne Jensen lives in Reston with her husband and three small children. Most days, you will find her locked in her bedroom while her dear, sweet children pound on the door.
*