Stay In The Loop with Current Resources
Homeschooling In Virginia
Quick Start Resources
Virginia has more than

60,000

Homeschoolers.
We are committed to providing homeschooling support to our members, as well as accurate information about homeschooling to Virginia's families, school divisions, legislators and policymakers, the media, and the community at large.
Homeschooling is not for everyone, but it is for anyone.
No matter your race, religion, political affiliation, income level, or family situation, there are homeschoolers like you.
Homeschoolers are in the real world.
Homeschoolers are active in their communities — taking classes, volunteering, playing sports, working, overcoming challenges, and hanging with friends.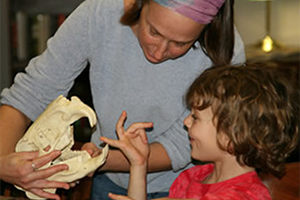 Homeschooling has real benefits.
Customized learning, time for family, flexible scheduling, choice of curriculum, mentorship opportunities, parent involvement, positive social influences, community engagement and more!
Homeschoolers aren't stereotypes.
The one homeschooler you've met or heard about (good or bad) isn't like the other 40,000 homeschoolers in Virginia, in the same way that one public school kid doesn't represent all school kids.
Homeschooling is growing!
Over the past decade, homeschooling in Virginia increased over 50%. More than 65,000 kids are now being homeschooled in the Commonwealth. In fact, if homeschoolers were considered a school division, they'd be the 5th largest district in the state.
Homeschoolers are your neighbors.
We're parents and caregivers who work as teachers, artists, doctors, homemakers, professors, social workers, scientists, pastors, tradespersons, farmers, managers, business owners, youth coaches and more.